It has been one year since I joined Mediapark as a business development manager and I decided to share with you some of the most appealing moments from this journey in simple words. In this article, you won't find any deep insights or some fancy terms that would make you scratch your head, instead, I will simply take you through the instants that I enjoyed the most within 1 year of employment.
Before we dive in, let's jump 4 years back.
December 2016. I moved to Siem Reap, Cambodia, and co-founded a digital agency called Smart Management Systems.
November 2017. Co-founded the first online grocery delivery platform in Siem Reap and Phnom Penh – Cambo Market. Launched in June 2018.
August 2018. Remotely co-founded a digital agency in Moldova, called Genexiz.
How it all started…
I got approached on LinkedIn by a Mediapark representative. The pitch was pretty straightforward "We would like to establish a branch in Moldova", the idea was to achieve this by merging with Genexiz. The timing was perfect, as I had a flight booked to Europe for just a week later. Long story short, I'm in Moldova, we had a couple of calls and then we agreed to take it a step further, we went to Vilnius, where Mediapark has its main office. Two days of meetings, lots of interesting conversations, and coffee cups. I left impressed and pumped, feeling that this could be the beginning of a new professional journey. Mediapark people on their end had to gather the feedback and get back to us with a partnership offer, which arrived in my inbox just a week later.

The offer, however, was slightly different. We received a green light that they would like to establish a branch in Moldova with us, but the idea was that the operation will be managed only by my partner. On the other hand, I got an offer to join Mediapark Group as a business development manager. After several discussions with my partner, we decided that this is even a better scenario, as it will facilitate a smoother start and integration. Deal, both offers accepted!
August
It's mid-August, I am back in Vilnius, 99% out of my comfort zone, but at the same time, ready to jump right in.
My first assignment was to manage the revamping process of the company presentation pitch, a fast way to get to know the company better, as I had to read in detail about various successful cases and senior colleagues. A designer from the Kaliningrad branch helped to bring the ideas to life, it turned out pretty well and we introduced it officially about 8 weeks later. Check it out, mediapark.com/hello.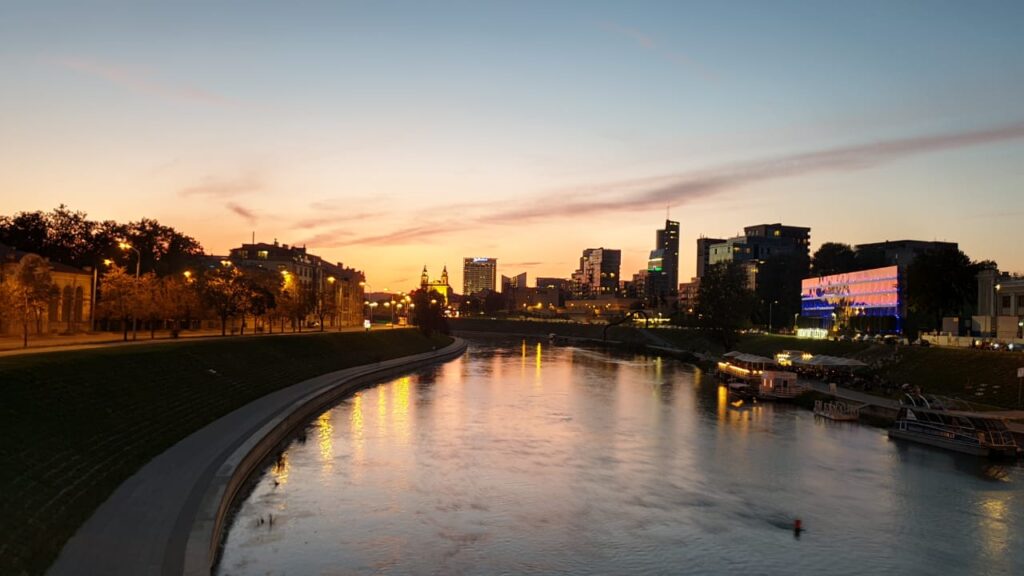 September
A mix of trainings and off-sites.
It started with a 5-day intensive training organized by our sister company Civitta. Every day, a senior colleague would take us through 6 hours of knowledge and practice on a certain topic. My favorite one was "Problem-solving", as I got to think out of the box and to compare my ideas against 15 other consultants. The whole thing turned out to be extremely insightful, I've acquired new useful skills and realized that I'm sh*t at slides and sheets.
Mediapark off-site, Tuscany, Italy. People from 5 cities flew in to celebrate, meet new colleagues, and have fun. We rented a 1000-year-old castle village surrounded by a forest in Tuscany and spent there 4 unforgettable days and nights. We made a full day sightseeing trip to Firenze, followed by a good dose of suntan on a beach in Livorno. There probably were more interesting events that happened, but who am I to remember all of them.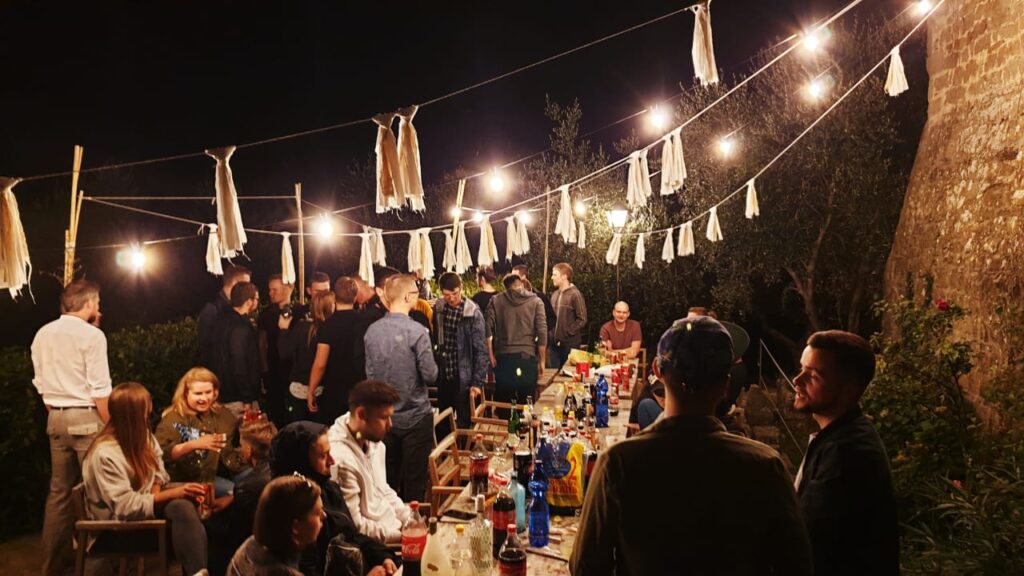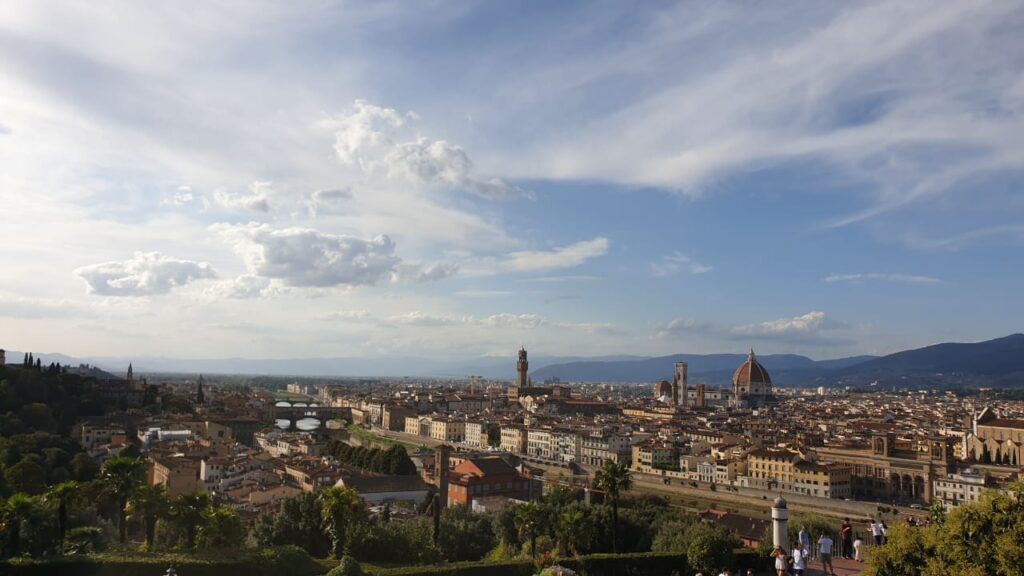 Civitta offsite, Batumi, Georgia. I have attended the offsite as a guest and my goal was to foster the collaboration between the two companies. One Mediapark guy and 300 consultants, what would you do?
Right, take a glass of red Georgian wine and start networking.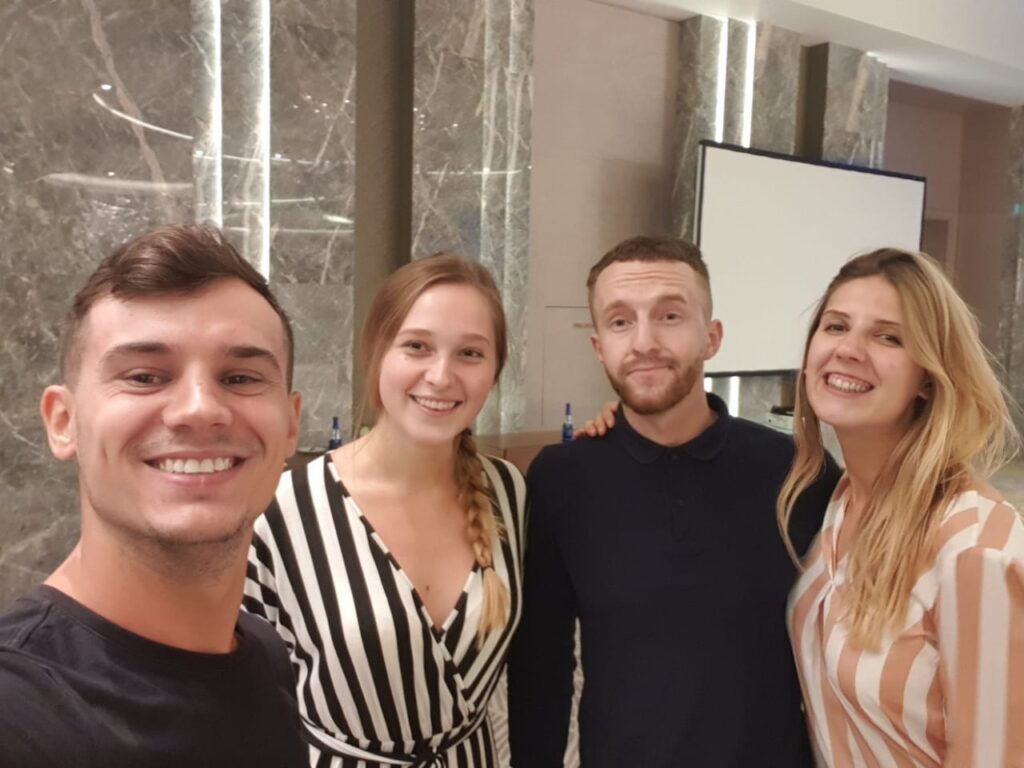 October
Time to get out of the comfort zone. The main task was to go to Dublin and fix the bank account of our Irish entity, which for some years was unmanageable. A secondary task was to research the market and meet people for potential partnerships.
I'll start from the bottom, as I was extremely fortunate to meet a very bright person, who eventually became a very good friend and business partner, Kleverson Morais – a lead UX/UI designer, who loves clean, simple & unique design.
The bank account, well, it turned out that the process of regaining access to the account was not a 1-week shot, therefore, with the support of my colleagues from Lithuania, I gathered all the necessary papers and signatures and left them with the Business Advisor. The next steps were under the bank responsibility, and given the fact that they had to perform a due diligence process, things got dragged. Nevertheless, we managed to obtain full control of the account about one month later. Yay, Ireland mission accomplished!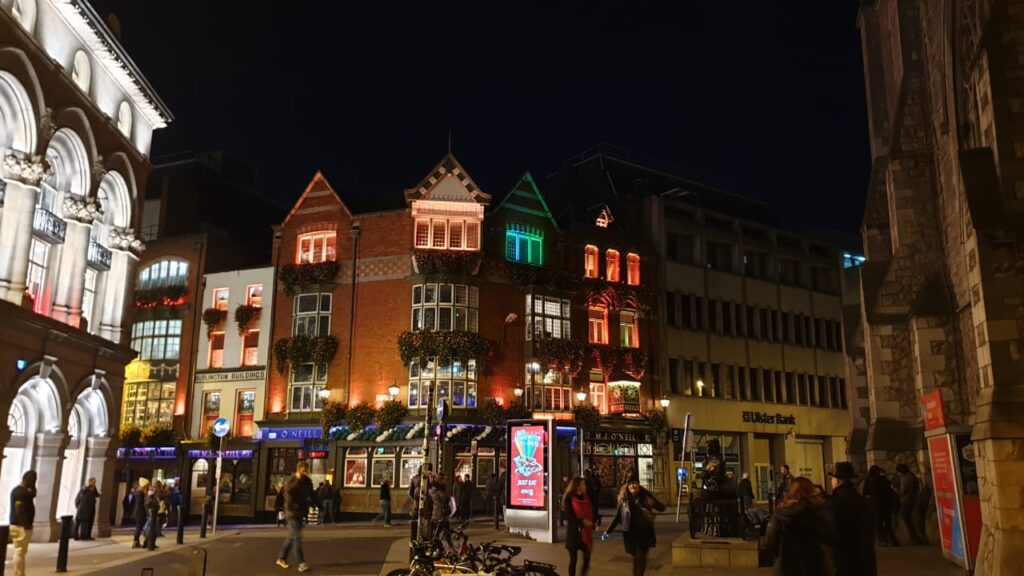 Also in October, with the help of my partner in Moldova, we managed to kick-off a small 4 people operation. Yes, that was the very beginning of Mediapark Moldova.
November
Mediapark CEO – Povilas Redko, and I have attended Web Summit, the largest tech event in the world, 70K+ people, a great vibe, lots of insightful meetings, and tons of motivation to work even harder and push things to the limit. Wrote a short read with some tips that I consider important, check it out here.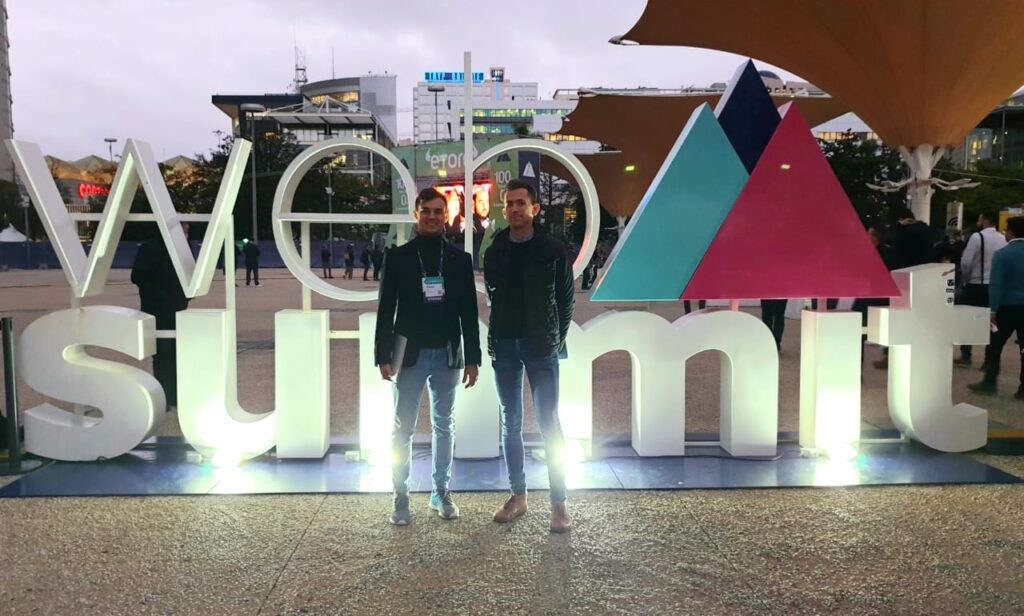 The next stop was Latvia. I got to spend 2 weeks in the Riga office, where at the time we were having a small team of 8 humans and 2 dogs. The reason for being there was to get to know the colleagues better and identify workflow improvement possibilities that would eventually help the branch increase its profitability. Was fun and cold!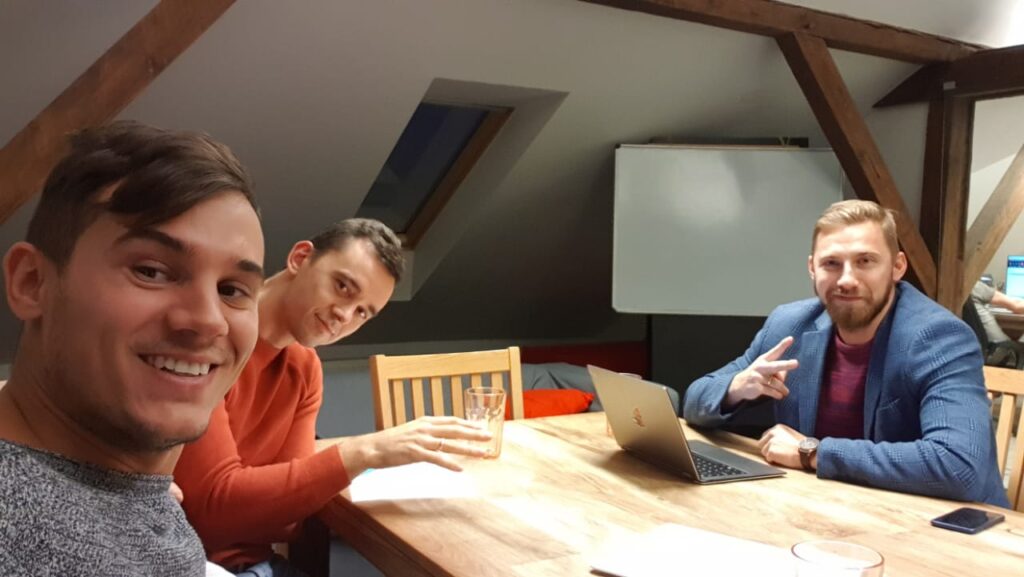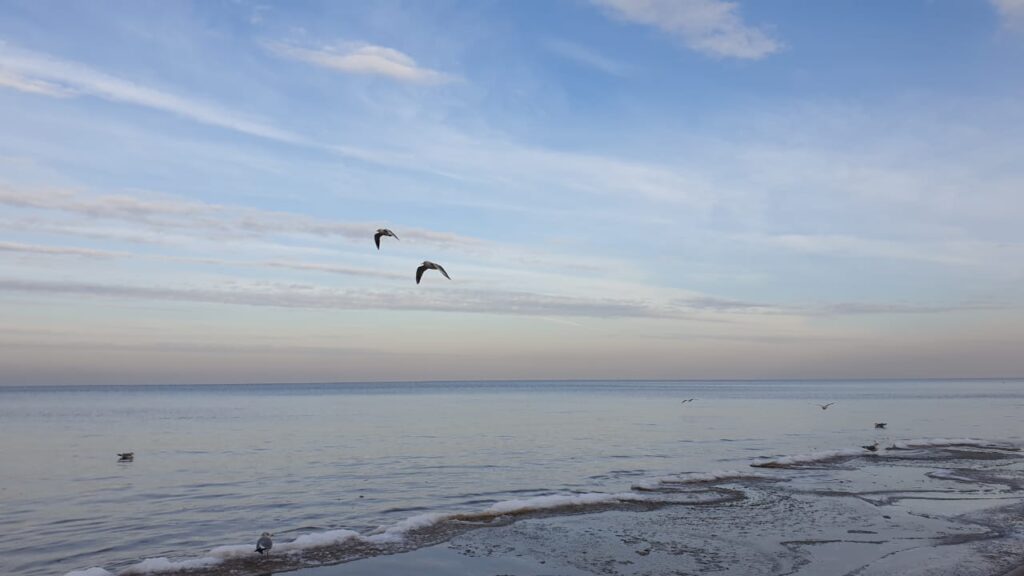 December
December was a shorter month, as everyone was preparing to go in the long-awaited holidays, including me.
Throwback to a couple of months earlier when I firstly pitched the idea of joining the Mediapark Group to the founder of Cherry Digital Agency Well, many emails, calls and meetings happened since then, all of them led to the fact that we have mutually agreed to unite forces and consolidate the Mediapark Moldova team, by bringing 27 bright talents on-board. It was an emotional moment for me, as this was my first major achievement and also a milestone in the company's growth.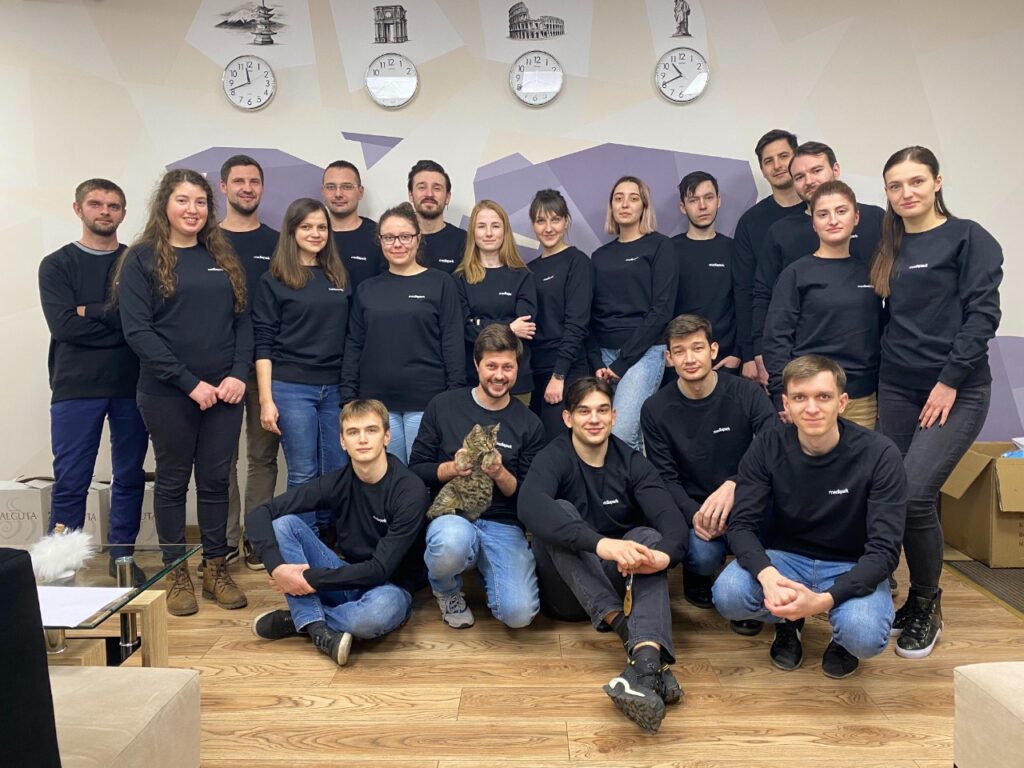 The cherry on the cake for 2019 was the Xmas party, where about 200 people gathered to have fun and celebrate another successful year. The party theme was "Back to 90's", soooo, check the pics below.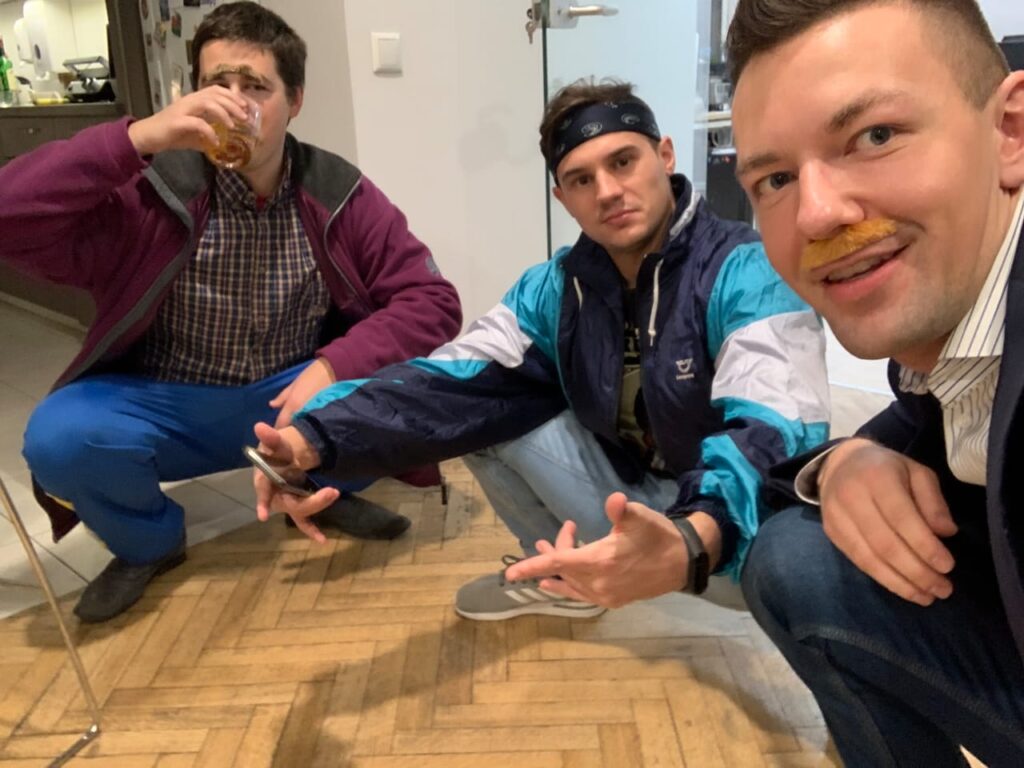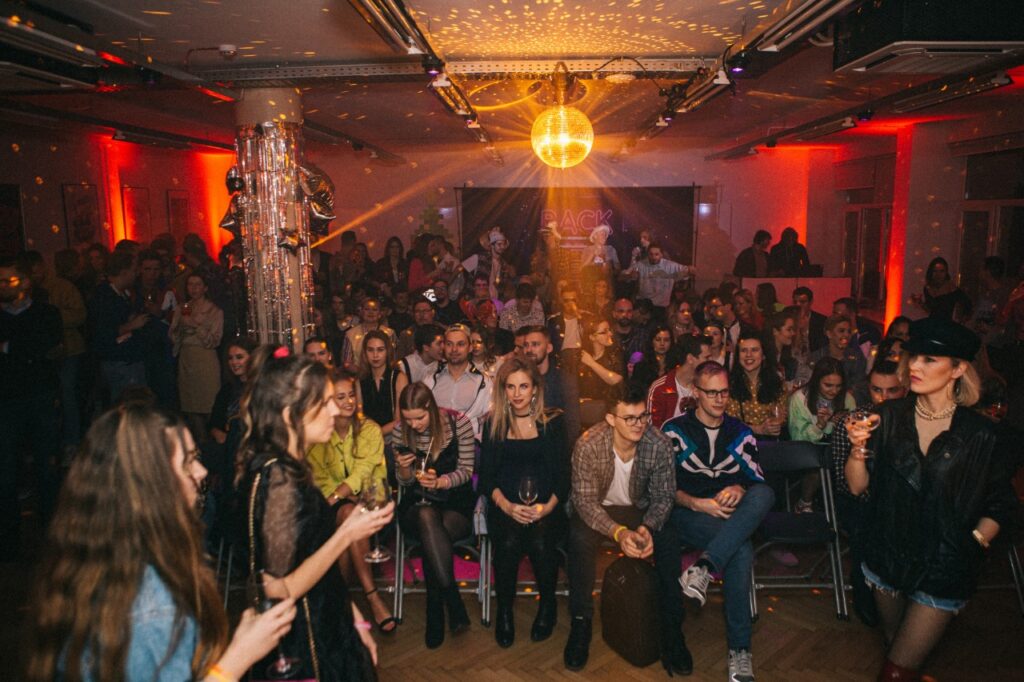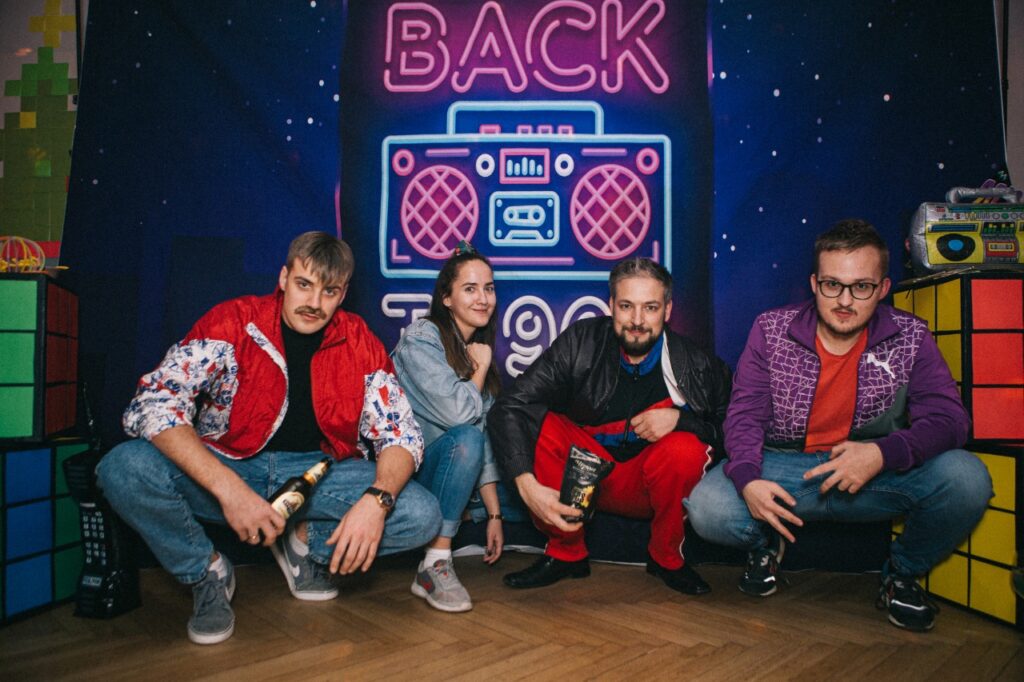 January
Fresh out of holidays, was ready to take on the new challenges that 2020 was about to bring on the table. Took part in a 5-day training camp, the first Mediapark PM University. We had been given advice from various senior people in the company on topics such as proposal writing, project finances, contracts & receivables, and project management. Only after this training, I realized the value it brought into my day to day activity, as my personal workflow and time management improved significantly. The most important takeaways were how to efficiently utilize the company's resources and to successfully manage the clients.
February
The month started on a very positive note. The entire Mediapark board flew into Moldova for the Q4 summary gathering, also, to meet all the new colleagues and throw the official merging party. Just like that, in August 2019 there was no Mediapark footprint in Moldova, and just about 6 months later, there's a team of 30 brilliant minds that are ready to put the work and discover new horizons together.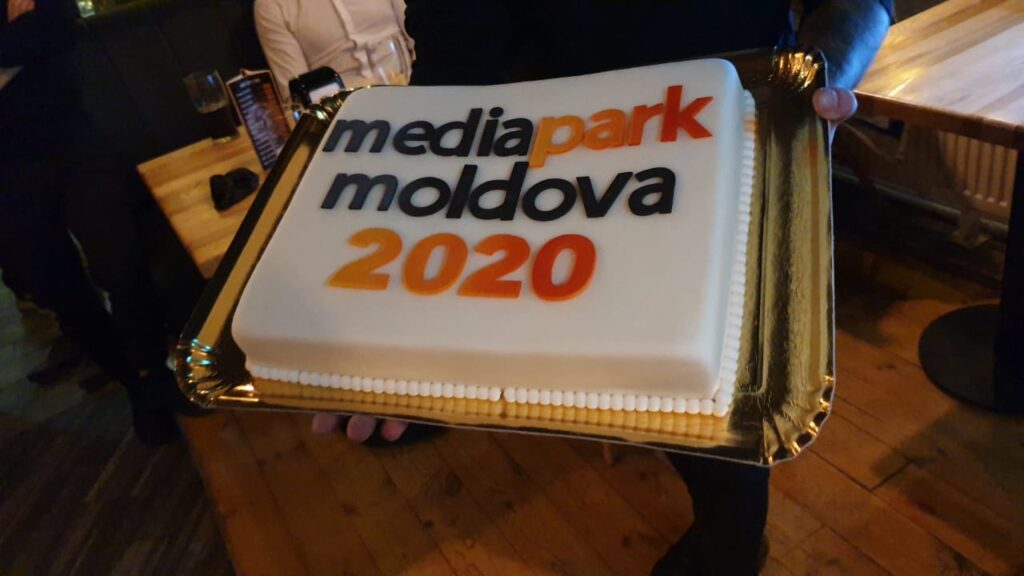 Bukovel, Ukraine. Short winter offsite for the Moldovan team. We hopped on a minibus, drove around 10 hours and stopped at the station "3 days of fun".

Roses are red
Violets are blue
I'm not good at skiing
In the sky I flew.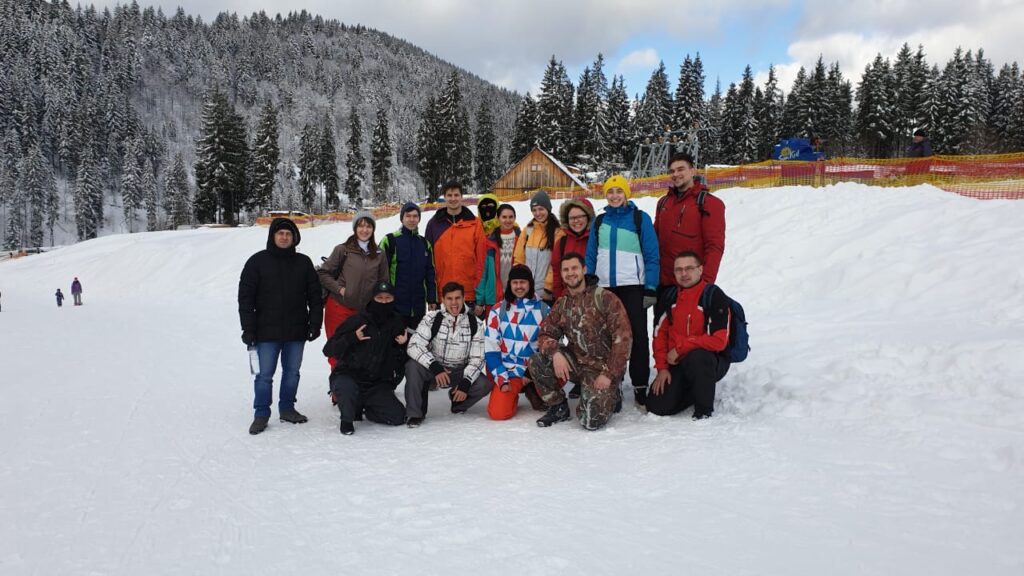 Half way through the month, after about 3 weeks of emails, calls and negotiations, with the help of two other colleagues, I managed to land my largest project so far (:lookingcoolemoji) – a website design and development project for a governmental entity in the UAE.
Aaaand another addition to the team, this time on a very exotic part of the world. Mediapark and I agree to on-board my former colleagues from the Smart Management Systems team. I was very excited about this moment as it was a win-win situation, firstly, I managed to offer a better career growth opportunity to my former employees and on the other hand, Mediapark got a new WordPress team and a cozy office in the Kingdom of Wonder.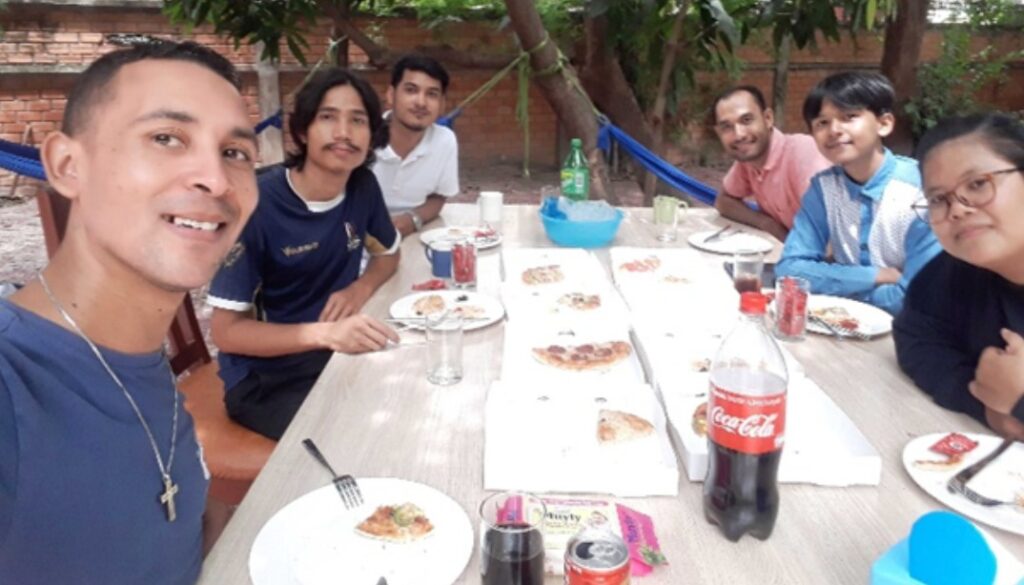 March
A quick flight to Kyiv. I was honored to attend Civitta Partner Days, 3 days of workshops, intensive training, and endless networking over dinners. The main goal of the event was to announce the continued growth of the company with new promotions to the partner level. I always felt a bit nervous attending these sorts of events, being surrounded by 100+ senior consultants, but at the same time, I understood that it's a great chance to learn and polish myself as a professional. Thank you, Civitta, for always inviting me.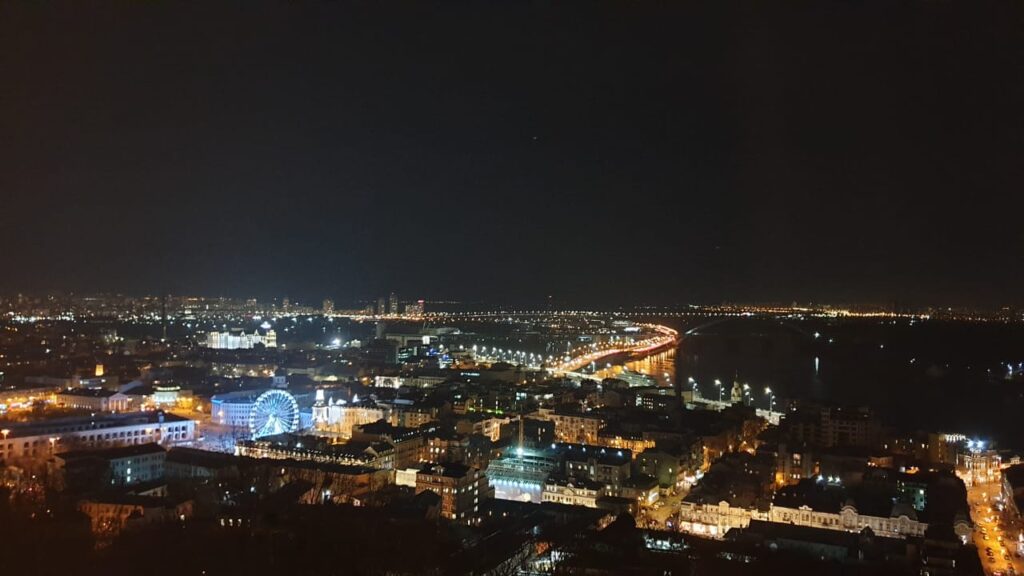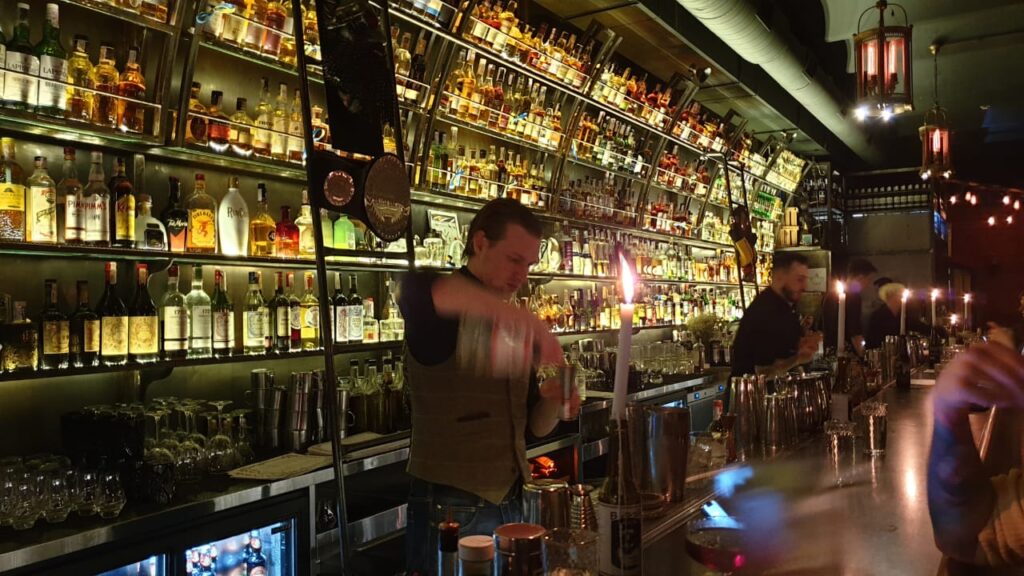 Back to Moldova, took over the management of the company's monthly newsletter. I have put a bit of time in restructuring the way in which the data was collected and turned it into a 4-5 hours per month job, boom, no big deal.
The end of the month caught us all in a slight panic and perhaps gave us the feeling of uncertainty, something like, "Hello COVID, no you're not welcome!".
April
Everyone started working remotely and I was about to kick off my largest project so far, with a completely new team, challenge accepted.
May
Maybe a less significant for the company but a proud moment for me happened. The Mediapark website development has been moved to Cambodia, right away I heard good feedback regarding the efficiency of the Cambodian developers from the PM, and soon enough this has been confirmed by the other people that were involved in the website improvement process.
Towards the end of the month, with the help of 2 other colleagues from Lithuania and Kaliningrad, we finally managed to migrate to a new sales CRM. Not extremely proud of this, as I've dragged this process for longer than expected, but at the end of the day it was a good budget cutting solution.
June
After 2.5 months of hard work, we managed to launch the first work package of that large governmental project. Even though it was slightly delayed, we received positive and constructive feedback from the stakeholders, this motivated the team to do better and move forward.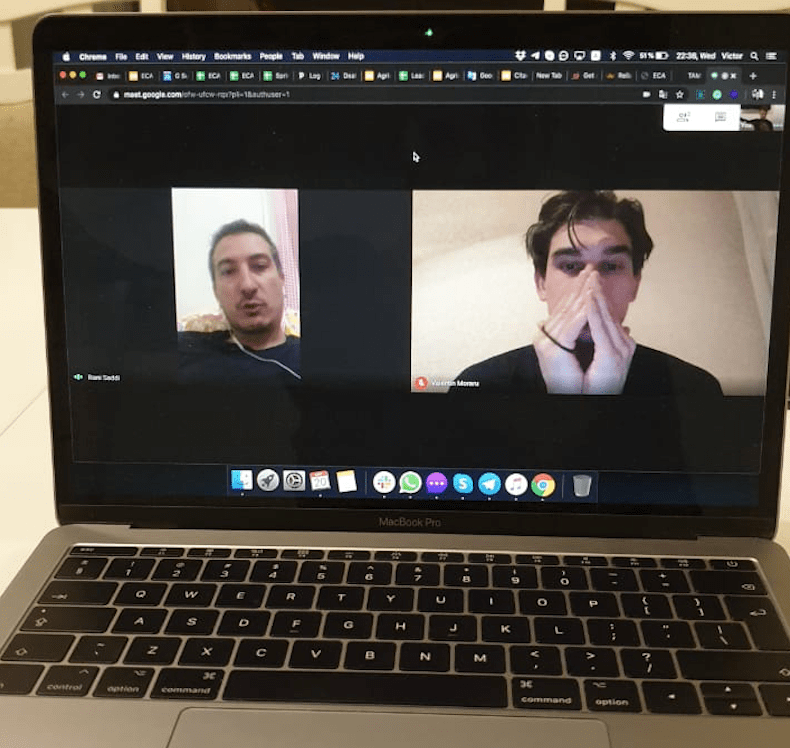 July
Evaluations happened across the entire company and I got to actively be involved in evaluating employees from the Moldovan branch. This turned out to be a meticulous and very responsible process.
On the other hand, the board had evaluated my input and the value I bring to the company. As a result, they decided to promote me to an Associate Partner position. It was an extremely special moment. The feedback that I was given is hugely appreciated and it will probably serve me as the main motivating factor for the next 6-12 months.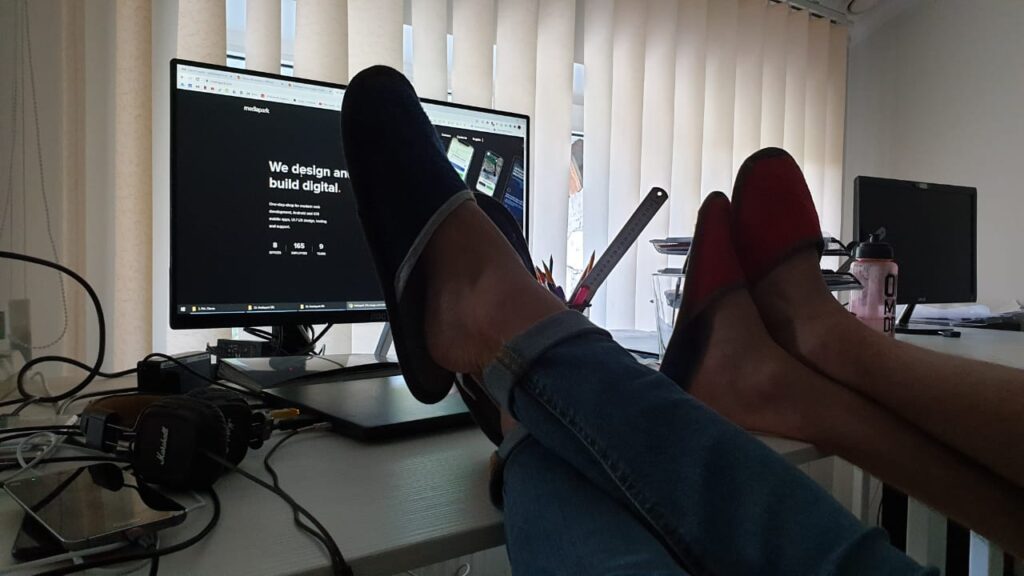 August
Thanks to the amazing team I got to work with, we managed to launch the second and final work package of that governmental project. What a journey, 4.5 months of hard work in which I got to collaborate and learn from various stakeholders and team members, thank you, guys, you rock!
The HR Part
If you're a stranger to Mediapark and looking forward to your next career adventure, I'd really encourage you to drop us a message. You will be joining a mature, yet a continuously growing company that offers great benefits with opportunities to learn alongside accomplished senior specialists. Join the family, we'd be happy to have you!
The "Thank you" part
I wanted to take a moment to express my gratitude for any help or mentorship provided. I have thoroughly enjoyed my first year with the company and I'm especially thankful to have met each of you. Looking forward to crushing the next 12 months and take on new challenges together.
Cheers!